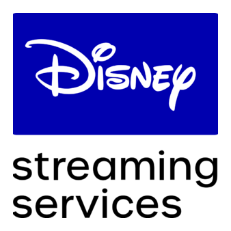 Full Time Job
Director, Paid Media, Subscriber Acquisition
Disney
Paid

Full Time
Executive (10+ years) Experience
Job Description
The Customer Acquisition team is tasked with driving new subscriber growth to Disney Streaming Services. The team is responsible for the execution and optimization of user acquisition and performance marketing campaigns. The ideal candidate has a passion for the digital media landscape and understands the intricacies and unique attributes of algorithm-based media channels. Because this person will manage a large team, the successful candidate will bring a combination of leadership experience and end-to-end, direct-response oriented digital marketing skills.

Responsibilities:
• Develop and implement strategies to drive subscriber acquisition, conversion & efficiency
• Build, manage and lead team to manage all aspects of acquisition for Paid Search, Display, Social, Video & Audio channels
• Manage cross-channel efforts across multiple streaming services and at a global scale, balancing staffing levels and institutionalizing process improvements across platforms, countries and regions
• Ensure coverage for all key campaign launches inclusive of off-peak hours (weekends, holidays, evenings)
• Optimize budget to deliver positive return on marketing spend
• Ensure meeting all KPIs & forecasted goals and pacing accordingly
• Develop a robust, performance-based test & learn plan, with a prioritized focus on the biggest opportunities
• Partner with agencies & tech partners to lead overall cross-channel media planning efforts, identify appropriate audiences & create detailed media plan
• Partner closely with cross-functional teams across the company including Data and Analytics, Strategy, Brand and Finance
• Excellent decision-making skills with the ability to identify, prioritize, and articulate high impact marketing initiatives
• Comfortable working in a fast-paced and dynamic working environment, supporting new products/businesses supported by a proven large-scale media property

Basic Qualifications:
• 10+ years digital marketing & acquisition experience required, with a focus on direct-response performance marketing
• Hands on keyboard experience managing digital platforms – Facebook Ads, Google AdWords, Apple Search Ads, DMPs, DSPs and other 3rd party vendors (Prisma, Sprinklr)
• Experience building and leading a large team, knowledgeable of best practices related to coaching and career development. Ideally has managed teams of 10-15+
• Demonstrated ability to articulate a vision and motivate, inspire and challenge a high-performing team to achieve that vision
• Highly analytical mindset with a deep understanding of acquisition funnel, economics and profitability levers
• Ability to strategically assess opportunities and make data driven decisions resulting in tangible improvements in performance
• Strategic self-starter who is comfortable navigating white space and uncertainty. Must have a proven track record of driving projects from conceptions through implementation. MarTech projects and know-how a plus
• Strong relationship management skills, with the ability to negotiate with multiple stakeholders, due to the cross-team and agency management responsibilities of the role
• Ability to work in a fast paced, constantly changing and dynamic environment
• A strong communicator with a can-do, positive attitude and the energy and desire to get things done
• Subscription industry and/or entertainment industry experience (agency or corporate) a plus
• Sense of humor and desire to have fun!
Location
Company Profile
Disney
Disney Streaming Services is responsible for developing and operating The Walt Disney Company's direct-to-consumer video businesses globally, including the ESPN+ and Disney+.