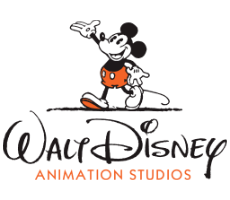 Internship
Summer Intern - Software Testing
Walt Disney Animation Studios
Paid
Internship
Entry (0-2 years) Experience
Job Description
As a Walt Disney Animation Studios Technology Intern, you will have the unique opportunity to work directly with a Disney mentor as you explore all aspects of technology in relation to filmmaking. This immersive program offers hands-on experience focused on individual craft and multidisciplinary team collaboration.

Please note, the safety and well-being of our teams is very important to us. We will be determining whether this program will be in-person at our Burbank, CA studio or virtual in the coming months based on government recommendations.

Responsibilities:

The Platform Engineering team at Walt Disney Animation Studios is responsible for the architecture and design of our high performance compute, render farm, and storage infrastructure as well as development and support of our in-house queueing system. We are looking for an intern to join this team as the primary investigator exploring the software automation possibilities provided by the KLEE symbolic execution engine on our complex code base.

Basic Qualifications:
• Passion for programming language theory and compiler design
• Experience with C++ or other compiled languages
• Curiosity about the inner workings of software automation
• Ability to collaborate with team members across different disciplines including directly interfacing with stakeholders to understand requirements

Preferred Qualifications:
• Experience with QMake, cmake, or other build systems
• Experience with KLEE or other symbolic execution engines a plus

Required Education

Sophomore, Junior or Senior undergraduate student enrolled in an accredited college or university pursuing a degree in Computer Science, Computer Engineering, Information Systems, or related field.

Additional Information:

Internship Eligibility:
• At the time of application, must be enrolled in an accredited college/university taking at least one class in the semester/quarter (spring/fall) prior to participation in the internship program OR must have graduated from a college/university within the past 6 months OR currently participating in a Disney College Program or Disney Professional Internship
• Must not have completed one year of continual employment on a Disney internship or program.
• Must be at least 18 years of age
• Must possess unrestricted work authorization
• Must provide full work availability
• Must provide own housing and transportation to/from work
• Current Active Disney cast members must meet Professional Internship transfer guidelines (for Walt Disney World cast members this is no more than four points and one reprimand in the last six months; for Disneyland cast members this is six months of consecutive service and a performance record clear of any disciplinary issues (warnings, suspensions, etc.) for at least six months)

Program Length:
The approximate dates of this internship are May/June 2021- August/September 2021. Interns must be available to work full-time for the duration of the internship.
Location
Company Profile
Walt Disney Animation Studios
Combining masterful artistry and storytelling with groundbreaking technology, Walt Disney Animation Studios is a filmmaker-driven animation studio responsible for creating some of the most beloved films ever made.